The Wisdom In Financing Your New 2022 Genesis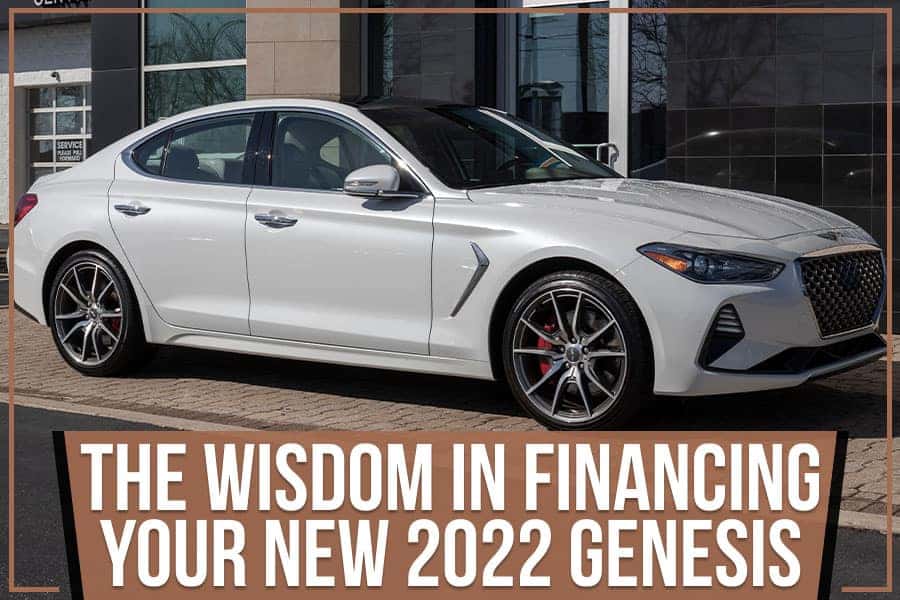 Are you excited about the all-new 2022 Genesis? Well, you should be! It's a fantastic car. But buying a new car is a significant investment, so it's essential to ensure you're adequately prepared. That's why financing your new Genesis is such a wise decision.
You can extend the payments over time, making it much more affordable. Plus, you'll get to enjoy your new car right away! In this blog post, Lakeland Genesis will provide some tips on how to finance your new car to get the best deal possible.
What is Car Financing
Car financing is when you take out a loan to pay for your vehicle. This means that you will have monthly payments, just like any other loan. But car loans tend to be much larger than most personal loans – usually around $25,000 or more.
The great thing about car financing is that it allows you to spread out the cost of your vehicle over time. This makes it much more affordable and means that you don't have to pay for the entire car. Plus, with financing, you can get your new car right away – instead of saving up for months or even years to pay for it in full.
Benefits of Financing Your Car
When you finance an automobile, you're essentially taking out a loan to pay for the vehicle. The lender will then hold the car's title until the loan is paid off. This is different from leasing, where you're only paying for the use of the car during the lease term.
One of the benefits of financing your new Genesis is that you'll build equity in the car. That's because, with each monthly payment, you're slowly but surely paying off more of the principal loan amount. And as the balance gets smaller, your equity grows.
Another significant benefit is that you can choose your own repayment terms. You can opt for a shorter loan to save on interest or a longer one to lower your monthly payments. Plus, once you've paid off the loan, the car is yours to keep, sell, or trade-in.
Things To Keep in Mind
There are a few things to weigh when financing your new automobile. First, you'll need to get pre-approved for a loan before heading to the dealership. This way, you'll know exactly how much you can afford to spend on your new car.
It's also important to compare interest rates and terms from different lenders before choosing one. And be sure to read the fine print carefully to avoid any hidden fees or unexpected costs.
Ultimately, whether or not to finance your new car is up to you. But if you do decide to finance, be sure to do your research and shop around for the best interest rates.
Ending Note
If you're in the market for a new automobile, it's essential to consider all of your options. Financing your new 2022 Genesis can help make that dream a reality sooner than you think. Our team at Lakeland Genesis, serving in Clermont, FL, is here to help you through the process and bring you behind the wheel of your perfect car as soon as possible. Apply for financing today, and let us show you how easy it can be to own the car of your dreams.