The Trip CHECKLIST – Is Your Car Ready For A Road Trip?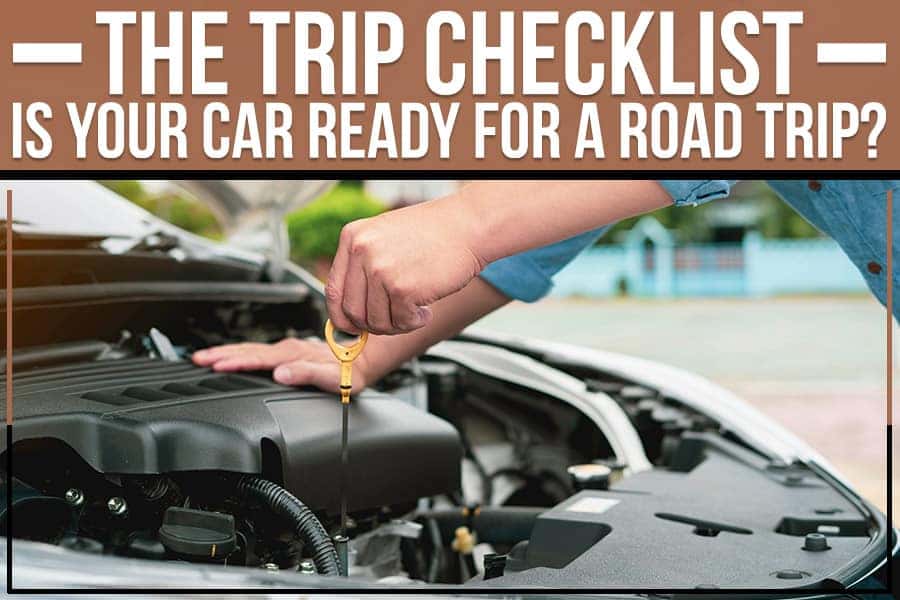 The weather is heating up, and it means one thing: road trip season is upon us! Like most people, you presumably can't wait to hit the open road and explore new places. But before you leave, there are a few things you need to take care of to ensure your car is ready. This post will go over a summer checklist of items you need to take care of to prepare your car. Your car will be ready to hit the open road when you follow our advice.
1. Replace Engine Oil and Filter
The engine is the soul of your car and needs to be in top condition before embarking on a long journey. The oil keeps all the moving components lubricated, so it's necessary to check that it's at the correct level and not overdue for a change. The filter catches any impurities in the oil, so this should also be replaced at the recommended interval.
To check the oil level:
Find the dipstick (it will have a loop or handle at one end) and pull it out.
Wipe it clean with a cloth and push it back until it's fully seated.
Pull it out again and check where the oil mark is in relation to the "full" line. If it's close to or below the "full" line, top up with the recommended oil until it reaches the correct level.
2. Notice if Your Brakes Make Any Noise
If your brakes are making a dragging or squealing noise, it's important to get them checked & the pads replaced before going on a long road trip. Any strange noise coming from the brakes is an indication that they need to be repaired or replaced. It's risky to drive with brakes in poor condition, so ensure to get them checked out by a dealership service center before you hit the road.
3. Get Your Tires Inspected and Rotated
An inspection & rotation are a must before going on a long road trip. This will help ensure that they are in good condition and last the entire trip. It's also a good idea to have a spare tire for emergencies. Be sure to check the air pressure in all of your tires before you start driving.
4. Test Your Battery
Your car battery should be tested for charge capacity & performance before you go. This is because a battery that is not in good condition can cause your car to break down. A dead battery can also be very dangerous, so be sure to get it checked out by a professional.
5. Check Your Lights
All of your car's lights should be in working order. This includes the headlights, taillights, brake lights, and turn signals. Be sure to check them all and replace any bulbs that are not working.
6. Pack an Emergency Kit
Keep an emergency kit in your vehicle. This should include a first-aid kit, a flashlight, jumper cables, flares, and an area map. Also, pack some snacks and drinks in case you get stranded.
You'll have a safe and enjoyable road trip this summer if you obey these tidbits of car service advice. Lakeland Genesis, serving Winter Haven, FL, is a trusted dealership service center, and our qualified auto technicians will inspect your car to ensure it's road trip ready.
Schedule a service appointment today. Safe travels!