The Tech Lover's Guide To Car Features: 2022 Edition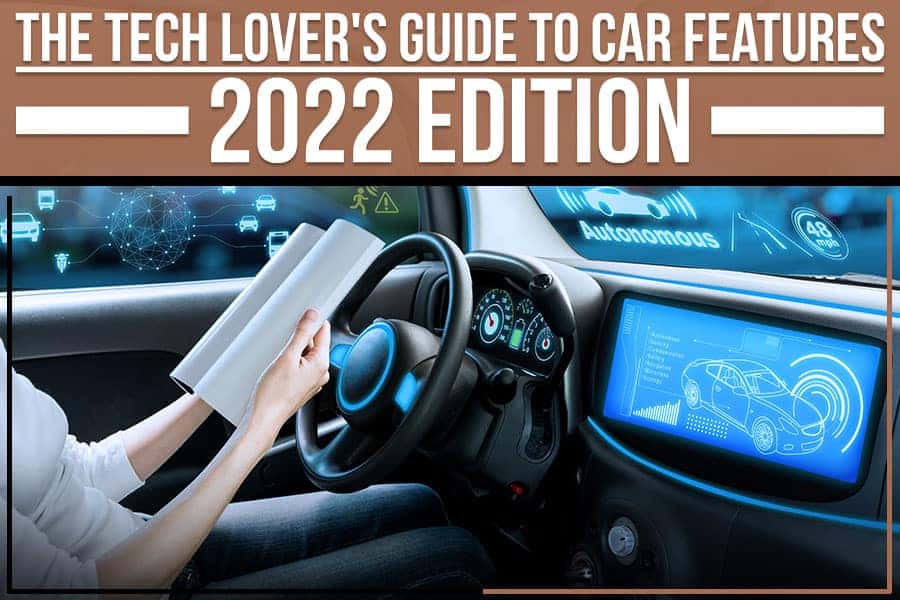 If you're a tech lover, you're probably excited about the future of cars. In 2022, cars are already coming out with exceptional features & concept designs to sweeten your driving experience.
To help you prepare for this exciting future, we've put together a guide to the latest and greatest car features. Whether you're planning to invest or prefer to stay in the loop, this article is for you.
No. 1: Autonomy for Autos
This particular feature has been years in the making, and it's finally starting to show up in production cars. Autonomy is the ability of a car to drive itself, and it's made possible by a combination of sensors, cameras, and artificial intelligence.
While many people still view this technology with skepticism, there is no doubt that it has enough potential to revolutionize the way we travel. For tech lovers, autonomy is an especially appealing feature because it frees up your time to do other things while you're on the road.
In addition, it can also help you avoid traffic and reach destinations faster, all the while promoting ampler safety on the roads.
No. 2: Simply Electric!
Next up for your information is the introduction of electric vehicles or EVs.
Electric vehicles are not a new concept, but they have been gaining popularity in recent years due to advances in battery technology. Many recent additions to the car industry feature hybrid or electric powertrains.
EVs are so appealing for tech lovers because they come powered by electricity, which is a renewable resource. In addition, EVs emit far less pollution than traditional gasoline-powered cars.
While we still have ways to go before EVs are as widespread as gasoline-powered cars, it's crucial to note the technology and how it's changing the automotive landscape.
No. 3: Keeping Connected
More accessible to the average driver than ever before, in-car infotainment systems provide a way to stay connected while on the road.
Most new cars come equipped with some form of touchscreen interface that allows drivers to control various car functions. This can include everything from navigation and climate control to music playback and hands-free calling.
Smartphone integration apps like Apple CarPlay and Android Auto allow the use of many features already familiar to us on our car's infotainment systems, but more safely without our eyes off the road!
This trend in new cars is all the rage right now, and it's only going to become more prevalent in the years to come. The good news is, it's already available, and it's only getting better.
The Gist
If you harbor a love for automotives & innovations, these are only a handful of the features you should be looking for in your next car. And if you're looking for a reliable dealership to buy from, Lakeland Genesis has you covered. We've got the 2022 GV70 all readied for your visit so don't delay on a date with technology!
We offer a wide range of the fast and the furious, serving Plant City, FL, with competitive pricing and top-notch guest service. Drop by today to meet the car of your dreams. Our new selection is yours for the taking!