The Essential Guide To Maintaining Your Tires In Top Condition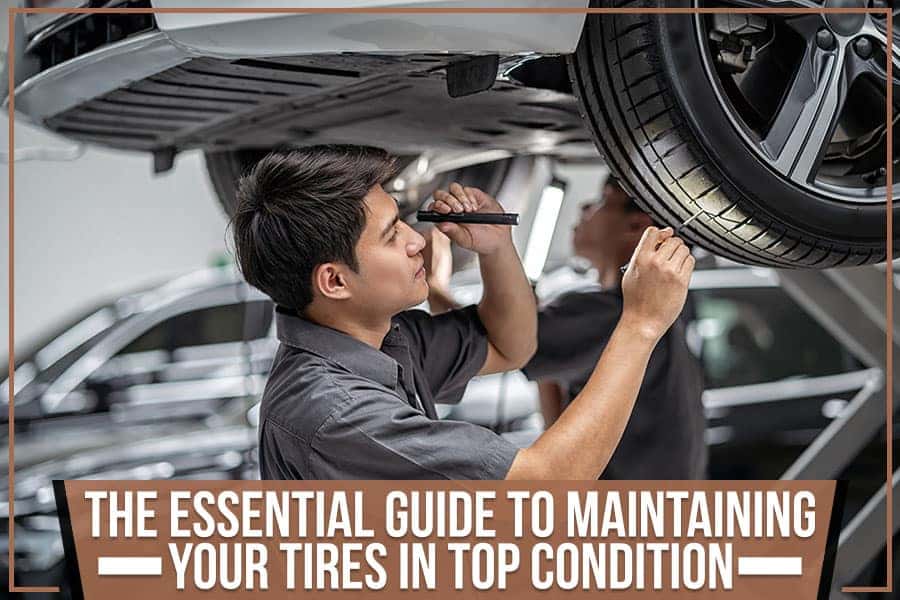 There are many elements for keeping your car in good shape: the engine, the brakes, the transmission. But tire maintenance is one part that often gets overlooked is. Like any other part of your car, tires need to be maintained to keep them functioning correctly and lasting as long as possible.
What Can Heat Do to Your Tires?
Davenport's summers are around the corner, so you should pay extra attention to your tires. UV radiation and the heat from the pavement can seriously damage your tires. The sun can cause the rubber to break down and become brittle, making it more susceptible to cracking and even blowouts. The temperature increase can cause the air pressure in your tires to rise, leading to a blowout.
Here are some of Lakeland Genesis' essential tips for keeping your tires in top condition.
6 Tips To Maintaining Your Tires in Top Condition
1. Tire Pressure: 
Check your tire pressure regularly! This can be monthly or earlier, depending on your preference. It is important to make sure that inflation is at an appropriate level. We know that rising temperature can increase tire pressure, so it is essential to watch this. We recommend this, especially before you go on a long road trip.
2. Tread Depth:
This should also be done monthly or earlier, depending on your vehicle usage. The ideal tread depth is around ⅛ inch. If your tread depth gets too low, it is time to get a new set. This can be a safety hazard, leading to hydroplaning and other tire-related issues.
3. Wheel Alignment:
This is something that you should get done if you notice that your car is pulling to a particular side. This can result from hitting a pothole or curb, so it is best to get it checked out as soon as possible.
4. Frequent Examination:
Frequently examining your tires for any signs of damage, such as cracks, cuts, or excessive wear, is important for tire care and maintenance. It will keep you safe and save you money in the long run. By catching these issues early, you can avoid having to replace your tires prematurely.
5. Tire Rotation:
Getting your tires rotated and balancing as per the manufacturer's recommendations will help you upkeep your tires.
6. Tire Protectant:
Applying a tire protectant to your tires can help to keep them safe from the sun and extend their life. Make sure you choose the tire protectant suitable for the rubber of your wheels.
Keeping your tires in top condition is essential for a safe and smooth ride. By keeping to these tips, you can maintain your tires, improve the life of your tires and ensure that they're always performing at their best.
Let Lakeland Genesis, serving Davenport, FL, help you keep your tires in good condition!
Contact us with your questions or schedule your service with us!