Finding The Right Mechanic For Your Genesis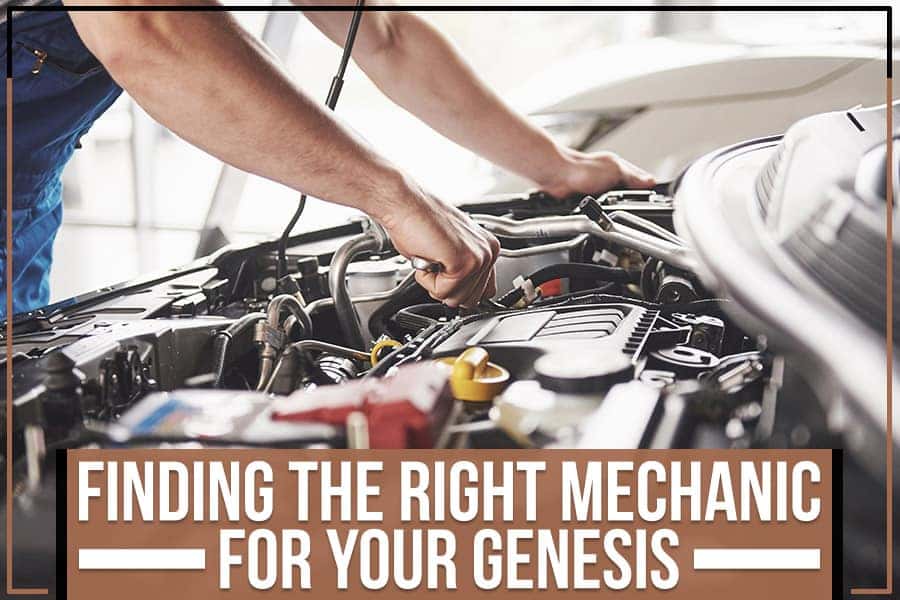 As a proud Genesis owner, you naturally want the best for your car. You take it in for regular maintenance and make sure to keep up with all the required service intervals. But what happens when something goes wrong and you need to take it in for repair? How do you know who to trust with your car?
There are a lot of shady mechanics out there, so it can be tough to find one you can trust. This blog lists down traits that suggest the mechanic is skilled enough to take care of your vehicle.
1) Check the Mechanic's Credentials –
The first thing you want to do is make sure the mechanic is qualified to work on your car. Ask for their credentials and verify that they're skilled enough to work on Genesis vehicles.
Ask the mechanic for the previous experience; if they can't produce proof of their qualifications, it's best to take your business elsewhere.
2) The Setting –
Visit and observe the shop itself to inspect the setting. A well-run shop will be clean, organized, and professional. This shows that the mechanics take pride in their work and are serious about what they do.
3) Read Online Reviews and Ask Around –
One popular way of finding a good mechanic is to read online reviews. You can get an idea of what opinion other guests have about the mechanic and if they would recommend them to others.
You can also ask friends, relatives, and other Genesis owners about their opinion and what they recommend for vehicle maintenance and repair.
4) Check with Better Business Bureau –
Another good way to find a reputable mechanic is to check with the Better Business Bureau. They will have a list of complaints filed against the business. This is an excellent way to see any red flags that you should be aware of.
5) Genesis Parts –
The mechanic you visit should deal in proper Genesis parts. This is important because it will ensure that your car is repaired with the right parts. Replacing damaged parts with the official versions ensures vehicle safety and optimal performance.
6) Service Warranties –
Most reputable mechanics offer service warranties. This is a good sign that they stand behind their work. If they are willing to guarantee their services, they are confident in the quality of their work.
7) Documentation –
Once you shortlist a reliable mechanic, it is essential to ask what steps they take to document the service. Many dealerships trick their guests and add extra charges by claiming they forgot to document the work.
A good mechanic will always keep a thorough record of all the services they perform on your car. This helps them keep track of any recurring issues and makes it easier for you to get your car serviced in the future.
Lakeland Genesis serving Bartow, FL is the right place for your Genesis car. We have certified mechanics with the know-how and tools to repair any issue you are experiencing with your vehicle. We also offer routine vehicle maintenance to ensure that your car stays in top condition. Schedule service today