Automotive Trim Levels For New Petrol Heads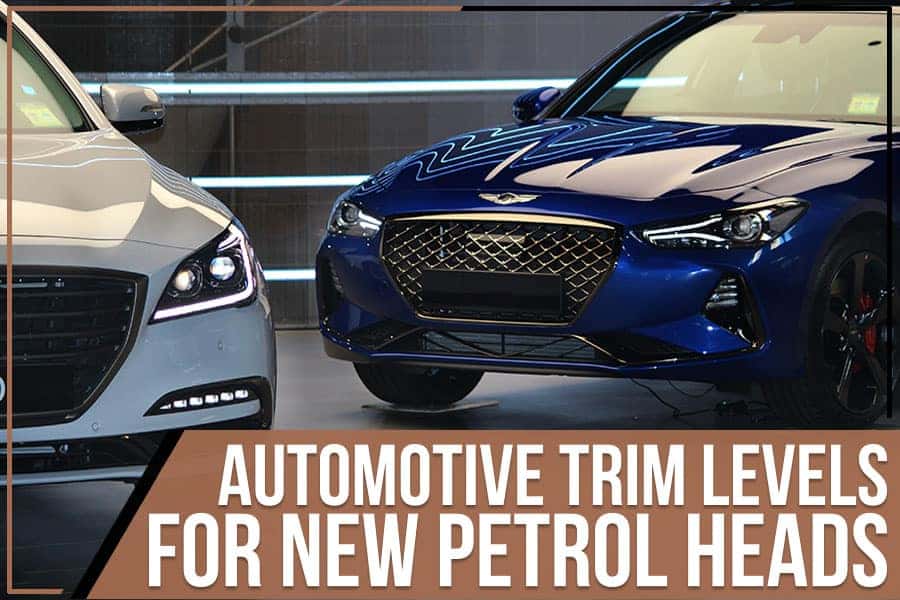 For the uninformed, automotive trim levels or grades are designations carmakers use to identify the different types of cars they produce. In most cases, trim levels will be consistent across an entire brand, but there can also be significant variations between models within a lineup.
While this may all sound confusing to the average person, it's not that difficult to understand – once you know what to look for. So, if you're in the market for a new car and want to make sure you're getting the best possible deal, read on! This blog explains automotive trim levels and grades in easy-to-understand terms.
What are Auto Trim Levels?
They define & distinguish the different types of a featured car model that carmakers produce. The trim levels will be consistent across an entire brand in most cases. However, there can be significant variations between models within the same lineup.
The purpose of having different trim levels is to offer a variety of options for guests. That way, you can choose the features and amenities that are most important to you.
What Are the Different Types of Trim Levels?
There are three main types of trim levels: entry-level, mid-level, and high-end. Here's a closer look at each one:
Entry-Level: These are the most basic models with the fewest features. They're typically the most affordable. The entry-level trim for Genesis vehicles, for example, is the G70.
Mid-Level: These models have more features than entry-level trims. They're a step up in terms of luxury and price. The mid-level trim for Genesis vehicles is the G80.
High-End: These are the most luxurious models with the most features. They're typically the most expensive. The high-end trim for Genesis vehicles is the G90.
Why do Car Manufacturers Offer Different Trim Levels? 
Different buyers have different needs and want. Offering a variety of trim levels allows manufacturers to appeal to a broader range of guests. It also allows guests to choose the vehicle that best suits their budget and needs.
Which Trim Level is Right for You?
The answer to this question depends on your budget and what you're looking for in a vehicle. An entry-level model may be the best choice if you're on a tight budget. A high-end model may be the better option if you're looking for a luxury vehicle with all the bells and whistles. Ultimately, it's up to you to decide which trim level is right for you.
You can navigate and research the different options with the help of a professional at a dealership. They will be able to help you understand the features and benefits of each trim level.
If you're looking for the complete Genesis trim guide, Lakeland Genesis, serving Tampa, FL, is here to help. Auto professionals at our dealership guide you through the different trim levels we offer, making it easier to choose one that fits your needs the best. Please browse our inventory today.