5 Things You Should Do To Get The Most Out Of A Test-Driving Experience!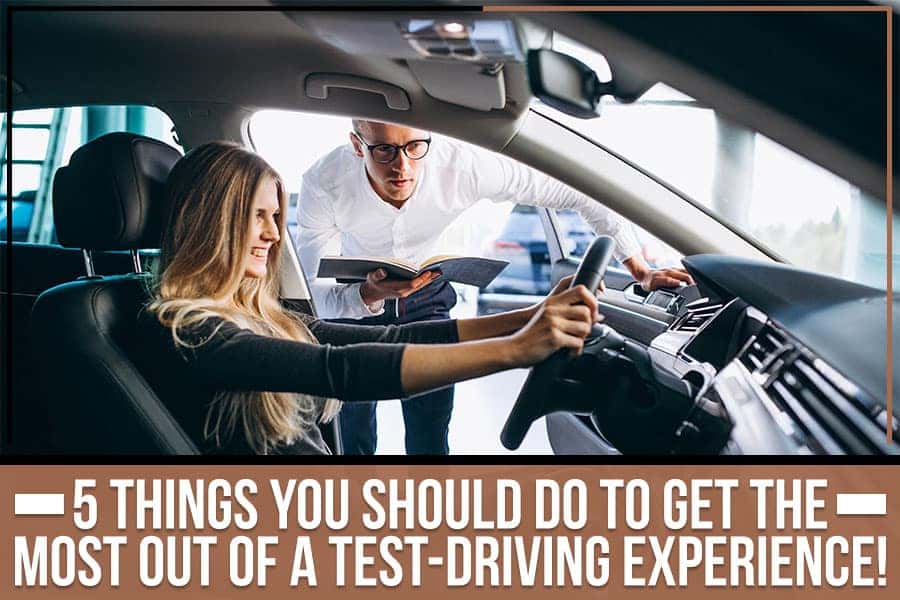 So you want to buy a brand new Genesis car. Or are you simply looking around? Whatever the reason, a test drive might be the determining factor in purchasing your next vehicle. Trying before you purchase allows you to understand the car better. This includes using any features that the vehicle has, how the car responds, the car's comfort, and so on.
However, before you embark on your test drive, our experts have a few tips that you can take with you to make the most of your test drive.
1. Call Ahead Of Time:
Do not visit a dealership if the vehicle you are interested in or a sales representative is not there. You can phone ahead of time and find out whether the sales team is nice to work with or if they are not considering your preferences. It's best to schedule your test drive on a less busy day when the salesperson will have more time, such as a weekday afternoon.
2. Drive The Car Like It's Already Yours:
There is no "correct" method to test-drive a vehicle. The best strategy is to consider the driving you do and ensure that the car you desire can manage it.
If your daily routine includes long stretches on the highway, crowded parking lots, or navigating tiny city streets, make sure your test drive has similar scenarios. Some auto salespeople may enable clients to test drive the vehicle for 20 miles to ensure it is powerful enough for their daily commute.
3. Examine The Engine Compartment:
It is critical to consider a test drive as your first drive in your new automobile, even if you haven't purchased it yet. That is why you should inspect your car's engine before driving. Fluid testing is a key aspect of the procedure. You should examine for any leaks or indications of damage.
You can request that the seller start the engine while you have the hood open. Keep an ear out for banging, clanking, or ticking as the engine runs.
4. Check The Brakes:
The brakes are another critical component to inspect. A healthy functioning braking system will react fast when you hit the brakes. If pumping the brakes causes a spongy sensation, there is most certainly a problem with the brakes that must be addressed by a professional.
When driving, it is equally critical to consider braking distances. You may test the brakes on a long straight road with no traffic and listen for any squeaking. You may also feel the pedal for any vibrations. If you hear or feel anything strange, it might indicate that your brakes are broken and need to be replaced.
5. Check the steering:
Another critical component to evaluate when driving is the steering. You may try steering the automobile from left to right while parked. Any cracking or clunking sounds made while doing this may indicate damage to the front end or steering wheel. If the steering seems heavy or unresponsive, this might also indicate damage.
That concludes our five tips for making the most of your next test drive. If you want to talk with a professional and buy from a reputable seller in Haines City, FL, check out Lakeland Genesis' excellent variety of brand-new Genesis automobiles.